Forest Farming Introduction
Forest farming is an agroforestry practice which cultivates medicinal, edible, decorative, and handicraft crops under a forest canopy that is managed to provide shade levels and habitat
which favor growth and enhance production. Forest farming supplies marketable non-timber forest products like edible plants and fungi, medicinals, decorative and ornamental and handcrafts, as well as other practices such as beekeeping and silvopasture.
​
What is forest farming? Forest farming FAQ Who are forest farmers?
The Forest Farmer's Handbook: A Beginner's Guide to Growing and Marketing At-Risk Forest Herbs
What is Forest Farming?
---
Forest farming is an agroforestry practice which cultivates medicinal, edible, decorative, and handicraft crops under a forest canopy that is managed to provide shade levels and habitat which favor growth and enhance production. Forest farming supplies marketable non-timber forest products.
---
Who Forest Farms?
---
Forestland owners are incredibly interested in forest farming. Though always high on the list of landowner interests, non-timber forest product and forest farming assistance are generally limited and associated forest resource inventory and habitat management planning services scarce. However, markets for forest farmed products are evolving and forest farming education and networking has increased. Improving management services for interested landowners has never been more important.
---
What are the benefits of Forest Farming?
---
Market value for forest-based medicinal plant products currently exceeds one billion dollars annually in the United States and is rising. Meanwhile, a growing consumer base interested in medicinal plant product origin, quality, and sustainability, along with new FDA regulations concerning material sourcing and product manufacturing has spurred industry to begin developing organic forest grown medicinal plant product lines for discriminating consumers. Demand for these premium products is improving the financial equation for forest farmers.
---
What do Forest Farmers need?
---
To develop the operational capacity needed to capitalize on emerging markets, forest farmers need technical, administrative, market sales, and state regulatory training and support related to production using forest grown verification, organic production, and best handling and processing practices. They also need access to extension and state agency personnel that are prepared to assist them with forest resource assessments and medicinal plant habitat management.
---
What can you grow on a Forest Farm?
---
The Appalachian region contains native habitat for more than 15 forest farmable plants and is home to rich ethnobotanical connections to medicinal plants. They are a longstanding part of its social fabric, providing familiar ground upon which forest farmers can work together to build a medicinal plant production corridor. Industry efforts are underway in Appalachia to develop long-term arrangements with forest farmers that supply plants of interest such as Black cohosh (Actaea racemosa), Goldenseal (Hydrastis canadensis), Bloodroot (Sanguinaria canadensis), Ginseng (Panax quinquefolius) Blue cohosh (Caulophyllum thalictroides), Stoneroot (Collinsonia canadensis), Wild yam (Dioscorea villosa), and Wild Indigo (Baptisia tinctoria) among others.
---
What is a Non-Timber Forest Product (NTFP)?
---
Non-Timber Forest Products are plants and other products that are produced from forests without harvesting timber. NTFPs can include edible products, medicinal herbs, syrups from tapping specific tree species, craft and decorations and seeds and nursery plants. Check out our NTFP Resource page to learn more! NTFPs can be marketed and sold in a variety of ways, though sometimes using them to make Value-Added Products can enhance the marketablility and value.
---
What are Value-Added Products (VAPs)?
---
Value-added products are goods and products that have been enhanced or changed by some form of post-harvest processing. These VAPs are usually end products that have an enhcanced value on the market as opposed to bulk or wholesale value of raw products. Some great examples of value-added products are:
Using raw ingredients to create essentail oils or hydrosols.
Turning herbs into teas, tinctures, or blends.
Visit our VAPs Resource page to learn more about making value-added products from non-timber forest products.
---
---
Jeremy and Stesha, Eliana's Garden
---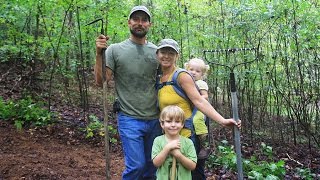 ---
Paul Strauss, Equinox Botanicals
---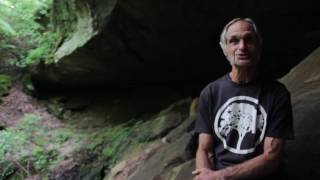 ---
Larry Harding, Hardings Farm
---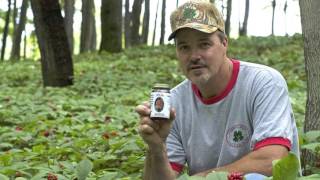 ---
About ABFFC
---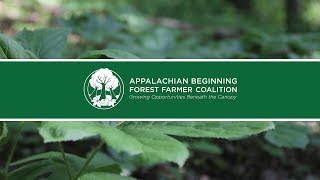 ---
---
Find more forest farming inspiration in our community!