Forest Farming
Value Added Products
This video series provides insights into various ways that non-timber forest products can be used to bring further value to the forest farmer. Forest botanical production can be taken a step further by processing different plant parts into medicines, creams, essential oils, salves, teas, and other value-added products.
​
We have over 150 forest farming videos! Be sure to check out & subscribe to our YouTube channel.
Join us as we go behind the scenes to show a glimpse of where these herbal concoctions can be made, how different products are created, and what the business model is for each company we interviewed. Our hope is to provide a broad view behind the herbal products industry, from growing medicinal herbs in the forest as seen in our forest farming videos, to drying and post harvest handling, to finished products that incorporate these forest botanicals.
Essential Oil Distillation Process
---
Essential Oils EOs are derived from plant matter including berries, bark, leaves, and flowers. Steam distillation draws out the oils from the plant material along with hydrosol, a by product. ​​ We filmed essential oil distillation at Blue Ridge Aromatics, where Ian Montgomery made essential oil from a white pine that had fallen in the forest. Essential oil is produced when steam rises through plant material and is then cooled back into liquid. A glass essencier collects the distillate and separates the oil from the hydrosol. This video features Blue Ridge Aromatics and its founder, Ian Montgomery. Ian walks us through the process of distillation, points out the various components of the still, and finishes by bottling the essential oil. Please be sure to watch the companion video, Blue Ridge Aromatics Q&A for an important discussion on safety and sustainability of essential oil production. BLUE RIDGE AROMATICS ​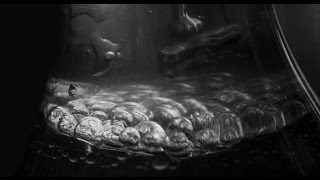 ---
Blue Ridge Aromatics Q&A
---
In this video, we speak with Ian Montgomery, owner of Blue Ridge Aromatics. Ian explains how he sustainably sources material to distill and answers several other questions about the distillation process.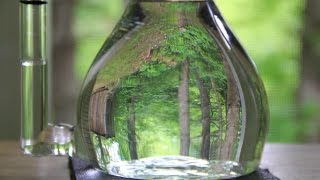 ---
---
Producers of Value Added Products
Asheville Tea Company
---
In order to provide a complete overview of the herbal industry from the forest to the finished product, we visited Jessie Dean, owner of the Asheville Tea Company. She sources field and forest grown herbs from local farmers in North Carolina. The availability of ingredients informs her recipes and keeps tea formulas seasonal.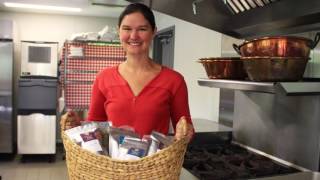 ---
Paris Apothecary
---
Susan Leopold, Director of the United Plant Savers, began the Paris Apothecary to carry a variety of herbal remedies and elixirs made both in the region and beyond. The apothecary is also a great place to educate consumers about herbal tonics, the plants used to create them, and how those plants are cultivated and harvested.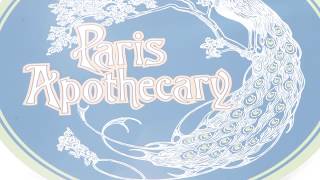 ---
Herbal Ingenuity
---
A botanical raw ingredient supplier gives a behind-the-scenes tour of their facility in North Carolina.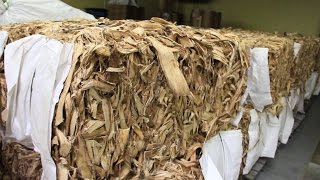 ---
Mountains to Sea
---
How does a business get off the ground? We joined a small start-up in Western North Carolina to film the production of an all-natural body scrub made with locally sourced ingredients. Incubator kitchens like Blue Ridge Food Ventures provide a clean, regulated space for small businesses to produce and package items ranging from hot sauces to dog treats. Co-owner of Mountains to Sea, Amanda Vickers, walks us through the process of creating a salt scrub at Blue Ridge Food Ventures. Body Scrub Essential oils from Blue Ridge Aromatics and slippery elm bark are two value-added non-timber forest products that are incorporated into this body scrub. Amanda Vickers, demonstrates the process of making a salt scrub in this example of value-added production. MOUNTAINS TO SEA ​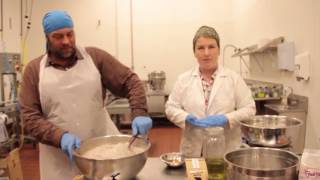 ---
Gaia Herbs
---
Capsules Capsules can be made with dry botanical ingredients or they can be filled with a liquid botanical concentrate as explained in our video with bill Chioffi of Gaia Herbs ​ In our video with Gaia Herbs, we take a look at a Hawthorn leaf and flower harvest, a commercial scale dryer, and liquid phytocap production at their facility in North Carolina.​ Bill Chioffi, Vice President of Global Sourcing at Gaia Herbs in Brevard, North Carolina, explains the importance of harvest times and post-harvest handling practices of plant material. We take a look at a hawthorn leaf and flower harvest and then get a peak behind the scenes at Gaia Herbs liquid phyto-cap production. GAIA HERBS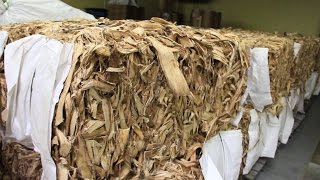 ---
Blue Ridge Food Ventures
---
Located in Asheville, North Carolina, Blue Ridge Food Ventures provides facilities and guidance for small businesses to create and market value-added products.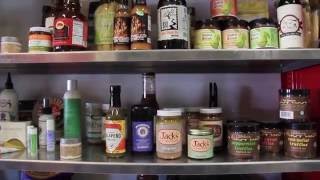 ---
---