Forest Farming
Non-Timber Forest Products
The suite of non-timber forest products (NTFPs) is quite vast but is contingent upon regional
climate and forest type. These videos are meant to provide detailed information on a variety
of NTFPs, including their natural ecosystem, methods of propagation, and harvest times.
​
Forest Farming Webinar Edibles Medicinals Syrups
We have over 150 forest farming videos! Be sure to check out & subscribe to our YouTube channel.
Forest Farming Webinars
Non-timber Forest Product 2014 Webinar Series
Forest Farming Medicinals
What are forest farmed medicinals?
---
COMING SOON! CHECK BACK LATER
---
Forest Farming Goldenseal Series (6 videos)
---
Herbalist Ben Kitchen explains what goldenseal is, where it grows best and how to plant it in the forest. Goldenseal is valued for its potent medicinal properties. It is ingested and used as a topical agent for its antimicrobial properties. Goldenseal can be propagated through rhizome division, seeds and fibers. VIEW FULL GOLDENSEAL PLAYLIST (6 VIDEOS)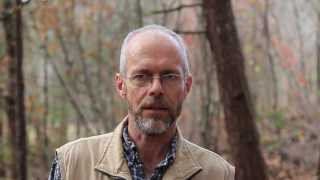 ---
Forest Farming Ginseng Series (5 videos)
---
Ginseng expert, Bob Beyfuss, explains the different varieties of ginseng, how each variety is grown and the resulting value. We take a look at the forest types that ginseng prefers and note the herbaceous perennials that indicate whether the site is beneficial for growing ginseng or not. Bob explains how ginseng is planted in a wild-simulated situation and we take a look at the life cycle of ginseng. VIEW FULL GINSENG PLAYLIST (5 VIDEOS)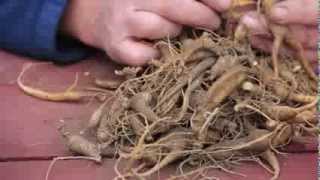 ---
Forest Farming Medicinal & Decorative Plants for Market Sale (6 videos)
---
Growing forest medicinal and decorative plants as nursery stock for market sale can often be more profitable than selling just the root. We take a look at the process of growing and transplanting seedlings for market sale with Robert Eidus, owner of Eagle Feather Organic Farm, and we review the importance of knowing your market and creating a business plan beforehand. VIEW FULL PLAYLIST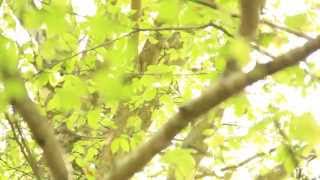 ---
Methods of Ginseng Seed Collection & Stratification (3 videos)
---
Forest farmer, Dave Carmen, demonstrates some innovative ways to protect seed from mice, turkeys and insects. He experiments with ginseng plants that send up ripe seed berries early. By separating early seed from stratification with seed that ripens later in the season, he was able to bypass an entire year of the stratification process. Early seed was planted immediately and germinated the following spring instead of two springs later. Dave demonstrates the stratification process with ginseng seed which helps to protect the seed over the course of the first winter. By burying the seed with sand in a mesh bag, the seed stays moist and protected until the following year when it is dug up and washed for planting.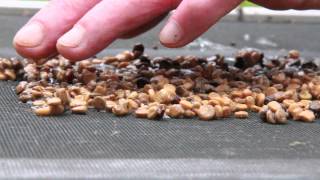 ---
---
What kind of trees can be tapped for syrup?
---
---
Forest Farming Maple Syrup on a Small Scale (3 videos)
---
Steve Caccamo, President of Next Generation Maple Products, demonstrates maple sugaring for the backyard maple hobbyist. In this short series, we take a look at small-scale sap collection and evaporation. Steve collects sap from trees that are only a few miles from his home. After transporting the sap with his trailer, he boils it down in an evaporator in his backyard.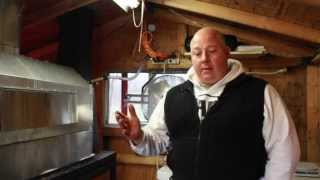 ---
Forest Farming Maple Syrup on a Large Scale (12 videos)
---
Cornell University's Director of the Uihlein Forest, Michael Farrell, takes us through the sugaring process step by step. First, we identify a sugar maple tree, then move to tapping and collecting the sap in three different ways. Michael explains the techniques and new technologies of large-scale sugaring operations all while delivering information that is valuable to a sugaring production on any scale. We finish this series with a look at tap hole maple, a previously undervalued forest product that is gaining new recognition for its exhibition of the character and stories behind the sugaring process.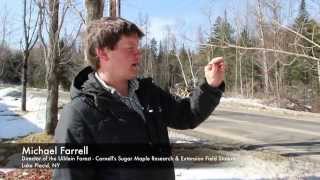 ---
Reverse Osmosis Process for Maple Syrup Production (5 videos)
---
Cornell University's Maple Specialist, Steve Childs, explains the process of using reverse osmosis membranes with maple syrup production. Reverse osmosis membranes allow certain particles to pass through them while denying other particles. By putting maple sap under pressure and forcing it through the membrane, water molecules go through and are removed from the system while sugar molecules are left behind and are ejected back into the sap container. The sap is run through repeatedly and more water is removed with each pass through the RO membrane. The end result is concentrated sap that is then boiled in the evaporator until the sugar content reaches a minimum of 66 Brix (or percent) at 60 degrees Fahrenheit.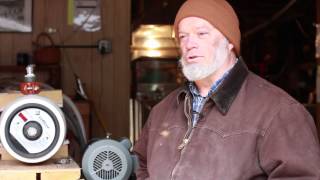 ---
Forest Farming Walnut Syrup (5 videos)
---
Mike Farrell, Cornell University's maple specialist, points out the characteristics of walnut trees and demonstrates the tapping process. Unlike maple trees which are composed predominately of white sapwood, walnut trees quickly turn their sapwood into heartwood. Walnut trees can therefore be tapped at a younger age, before the sapwood turns to heartwood and diminishes the amount of sap that can be collected. Other differences between the two species are in the sap itself. Walnut sap has more pectin in it which makes it difficult to filter. It is also suggested that people with nut allergies should avoid walnut syrup until further research can be conducted on whether or not those allergenic properties are denatured during the boiling process.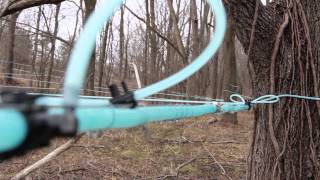 ---
---
Other Non-Timber Forest Products (NTFPs)
Other Non Timber Forest Products (NTFPs)
---
---
Forest Farming Pine Needle Raking & Baling (8 videos)
---
Associate Professor at Auburn University, Becky Barlow, identifies several different species of pine trees commonly found in the Southern US. We discuss various management techniques for pine forests, in particular longleaf pine forests which have adapted to fire. Managing your pine forest for woody undergrowth will assist with the raking of pine straw which occurs in January and February prior to spring landscaping. Finally, we take a look at a handmade pine straw baler used in small-scale, ecologically oriented pine straw production. This is a great tool for a landowner to begin baling pine straw for local sale at a farmers market.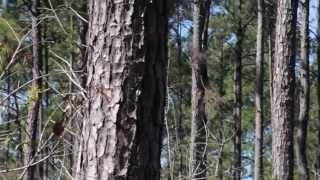 ---
Forest Farming Charcoal Production (10 videos)
---
Agriculture and Natural Resources Extension Agent, Adam Downing, explains what to look for when harvesting wood for charcoal or firewood. Hardwood is more dense and makes a better quality charcoal while pine is lighter and burns hotter. Adam suggests marking desired trees during the summer while they are easier to identify and then returning during the cooler months to harvest the trees. Harvesting trees for charcoal can be done at any time of year, but allowing the cut timber adequate time to dry before burning in the kiln is critical. Allow trees to dry for a minimum of two months. When producing charcoal in a kiln, it's important to protect your hands with insulated leather gloves. Leather gloves without insulation will not provide enough protection against the heat of the kiln. It's also important to wear closed-toed shoes., preferably leather work boots. Kilns for charcoal production come in a variety of styles. A common feature of all kilns is the ability to control oxygen. The control of oxygen within the kiln is critical during the charcoal making process as is the ability to "close down the kiln", i.e., shut off the flow of oxygen to finish the charring process. The kiln used in this demonstration requires a small fire at the base. A long stick placed in the center and protruding through a vent in the kiln allows access to the wood for initially lighting the fire after the kiln is fully loaded. The wood is packed/loaded as densely as possible to maximize the charcoal yield.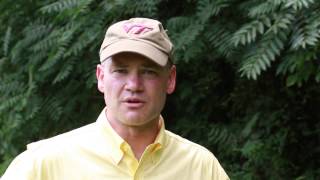 ---
---